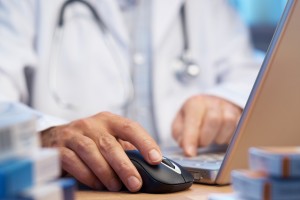 Locums, just like other doctors, are required to revalidate i.e. regularly demonstrate that their skills are up to date and that they are fit to practice. Most licensed doctors will revalidate every five years and this is normally via the process of having regular appraisals with an employer based on core guidance that is provided by the GMC. The challenges for a locum doctor come with respect to requirements such as collecting supporting information, reviews etc when you're not attached to a particular hospital. However, it's not that difficult to do once you know how – here are some tips on making the revalidation process as simple and easy as possible:
Don't leave it until the last minute
Every locum shift that you complete presents an opportunity to create material for your appraisal and for your portfolio. Make notes on events that might have occurred during a shift, whether that was a particular emergency you had to deal with or a rare medical condition. What did you learn and how can you use this in future practice? What was positive and negative about what happened and do you need to learn anything new to cope with that situation happening again?
Feedback from patients and colleagues
This might seem like a bit of a challenge if you're only completing a one off shift but you can request feedback from patients after just a single appointment. Remember that you need to make an impression from the start if you're going to do this – introduce yourself and, if necessary, wear a name badge. When it comes to colleague feedback, do this straight away so that your performance is still at the forefront of their minds.
Stay on top of ongoing professional development
You can make the learnings that you've noted from each shift the basis of the professional development plan, gradually fulfilling any gaps that are identified in this way over the course of the year and keeping track of your professional development and contribution. You will need to keep evidence of activities and courses that you undertake and this should include course details and your notes on what you learned. You should also note any contribution you've made to peer learning, peer reviews with other locums, as well as clinical meetings, peer reviews and multidisciplinary team meetings in the locations where you carry out your shifts. You will also need to keep a note of your observations from the daily practice, tasks and activities that you undertake.