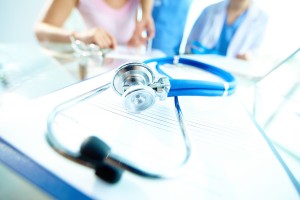 As for any job, your locum CV is a key document that will summarise your skills and experience and demonstrate the aptitude that you have for the job that you want. The first thing to remember is that your CV will likely be one of hundreds that staffing managers see every day so it will need to stand out to make sure that you get the attention you deserve. So, how do you create the perfect locum CV?
Make sure you understand the role that you're applying for – it doesn't matter how impressive your CV is, if you clearly don't really know what you're applying to do, and the CV has no relevance to that position, then your carefully crafted CV is going to go straight in the bin.
Update your CV – you should do this at least every two months. It's fine to feature older jobs but if you have nothing new on there then there will be no evidence of what you have recently learned or achieved.
Focus your CV – in all your experience there will be elements that are particularly suited to the role that you're applying for, that make you an exceptional candidate and which will set you apart from the rest. Structure your CV so that these really stand out and so that it's very clear to the staffing manager why you're perfect for the job.
Keep it simple – your CV has a very simple message to convey so you don't need to embellish or add too much extra information. All that is likely to do is to confuse the issue and to make it appear that you're not confident enough in your skills and experience to allow them to speak for themselves. You definitely don't need to have a photo on your CV – you will progress based on professional ability and nothing more so it just isn't necessary.
Never lie on your CV – this is the same for any job but with medical professionals it's even more important to be truthful and to avoid being too creative. If you're not then you could face disciplinary action for providing misleading information and that could affect your entire career.
Perfect the structure – as well as the content, the structure of the CV itself is important. This covers length (no more than 2-3 pages), consistent formatting, proper proofreading and avoiding features like a table of contents, which will take up valuable space and is unnecessary.