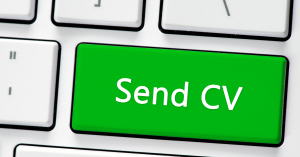 There are many differences between working as a locum and remaining in a permanent contracted position. However, perhaps one of the most significant is the need for a locum to understand how to market his or her skills – and the necessity of doing that. Essentially, as a locum you're pitching for work and while you might have all the skills and experience necessary for certain roles, it's important that you can show this to those who are making the decisions. So, how do you market yourself successfully as a locum?
Who is the customer?
When you become a locum you're effectively turning yourself into a business and this necessitates a bit of a perspective shift in terms of getting results. Like any business, understanding the customer is the key to generating interest so it can be useful for locums to work out who is going to be on the receiving end of an approach for work.
Define your search area i.e. where are the locations that you're willing to travel to in order to work – how far can you realistically go? The more flexible you're willing to be in terms of location, the more likely you will be to get more work.
Identify the organisations within that search area that could potentially be interested in your skills. Do they have a team structure you could work within, how large are the specialties, are they urban or rural?
Look at the patient dynamics that exist – what kind of communities do they serve, what are the service needs likely to be, where are the peak periods going to fall?
Don't be afraid to ask for references or further information from somewhere that you're interested in working. If you have a very particular skill set then it's especially important to make sure that you're not wasting your time targeting areas where it isn't going to be needed.
CV updates
It doesn't matter what stage you're at, whether you're a senior hospital consultant or a junior GP, your CV is effectively the introduction document for your skills and so it's crucial that it's up to date and well presented.
Format – a CV should be a concise summary of skills and experience, rather than a lengthy and rambling document. Limit it to a couple of pages and keep sentences punchy and paragraphs short.
Content – highlight the content that is relevant to the particular field you want to locum in, from languages spoken to special clinical interests and any teaching experience. Structure the CV so that your suitability and availability jump out first from the document and remove any unnecessary information that isn't relevant. It's absolutely key that your CV makes it obvious that you have the right skill set for the job, as without this, your application is likely to get passed over.
Bio – you might find it useful to introduce your CV with a short bio at the start. This could include a summary of your career to date, why you've chosen to start a period of locum work and long-term goals.
Details – make sure your CV includes referee contact details (email address, postal address and phone number) and if you are available to cover peak busy periods such as holidays, half terms, evenings and weekends then it's often worth including this either as a note in the CV itself or as a cover letter.
Review – as your career progresses, your CV will change so it's important to constantly review it to make sure that it's up to date and reflects your most recent experience. The CV is very much a work in progress for locum doctors and the breadth and depth that locuming can add is a real bonus.
Continuous development
While there's a requirement for medical professionals to participate in CPD, this is not the only form of ongoing skills development, something that can really make you stand out in the locum market. Opportunities for participating in research, clinical audit, gaining teaching experience or understanding of new and innovative IT systems and processes can all help to contribute to strengthening your marketing power.
Developing your skills may also include learning to perform procedures or acquiring new skills in sub-specialties – these will not only make you a more employable prospect as a locum but will also broaden your experience, expand the abilities you have and boost your confidence on the job.
An active approach
While locum roles are on the increase, there is still plenty of competition, particularly if you're looking to work in a popular specialty at a sought after location. An active approach to your time as a locum will ensure that your CV gets in front of the right people, whether you choose to work with a locum agency or under your own steam.