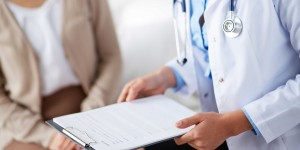 Locum tenens jobs offer numerous advantages to those looking to make some changes in their lives, from introducing more flexibility to earning more money. Working out whether this kind of lifestyle is for you is an important part of the process of making sure you're a good fit. There's a huge range of medical jobs available on a locum basis, from working as a locum GP to locuming in A&E as a junior doctor and specialist consultant roles. So, what do you need to think about when you're working out whether locum work is for you?
Locum personality traits
While anyone with the right qualifications can undertake locum work there are some personality traits that make people better suited than others.
Self disciplined – locums work for themselves and this requires a lot of self-discipline. This covers everything from making sure that you show up on time to every job that you take, to ensuring all your tax affairs are dealt with and keeping up to date with the paperwork.

Organised –working alone as a locum requires an organised approach. Locums manage their own time and this means being organised to make sure that you have enough work to achieve your aims but that you're not losing your work-life balance. Whether you partner with a locum recruitment agency your calendar, CPD, income, career progression and records are all your own responsibility.
Adaptable and responsive – working in different teams, with different management structures and a range of geographic locations requires someone who is able to adapt quickly and respond to the need to do things differently.
Able to market yourself – as a locum you have the challenge of marketing yourself as the perfect person for a position, from keeping your CV up to date, to understanding your customer.
Flexible – the locum lifestyle is ideal for those who want to have a flexible approach to work to accommodate other needs, for example caring for children or exploring other career avenues. Being able to accept work across a range of hours and locations is key for successful locuming.
For and against
Locum work has many benefits and attracts thousands of new doctors every year thanks to the opportunity to work more flexible and learn more widely. However, there are a few reasons why it might not be for you:
If you need a holiday – being a locum is not a holiday, it's a challenging and busy lifestyle that requires you to make a strong impression and hit the ground running wherever you go, as well as managing all your own admin. If you need a holiday or some downtime then take some time out before you start.
If you depend on a high set monthly income – locum pay is renowned for being higher by the hour than that for an incumbent doctor. However, being a locum is market dependent so you need to ensure you can achieve the desired income.
Employment status – it's worth bearing in mind that as a locum you don't have the same employment rights as a full time employee. This affects factors such as holidays, study leave, protection against redundancy and sick pay. Most locums factor this into the rates they set so that there is enough to cover breaks for study leave, holidays and unforeseen sickness.
Working alone – if you need to see the same faces every day then you may find the relatively isolated life of a locum tough. However, the opportunity to meet new people is constant as a locum so as long as you're a good communicator and happy in new social situations it can also be a benefit.
Finding work as a locum could really change your life, here's how:
You are your own boss – your life really does become your own as a locum and the freedom and flexibility this brings is often enough to counterbalance any uncertainty of not having a permanent contract. You can schedule your own holidays, plan work around family and earn what you need, including working extra hours to pay for a one off cost, such as a holiday or a car.
It's fantastic career progression – you will gain experience of a wide range of organisations, teams and specialties, which is a great way to get perspective on your career as a whole. While CPD is not laid on as a locum, many places will still offer it to locum doctors and training in general is not difficult to arrange.

You can boost your income – locum doctors receive a higher hourly rate than an incumbent doctor and are paid for overtime beyond contracted hours. Plus, you can control how and when you work to cover peaks in income needs. Working full time as a locum you could realistically make £75,000 – £100,000+ a year, depending on qualifications.
It's not a holiday but it is a change – many locums find that stepping back from team politics and having a degree of separation that allows you to leave on time brings a whole new enthusiasm for medical work, reinvigorating love for the profession. Getting started as a locum is not difficult either, which makes the transition even more appealing.
If you would like to find out more about the locum lifestyle, and the jobs available, please contact a member of our team.