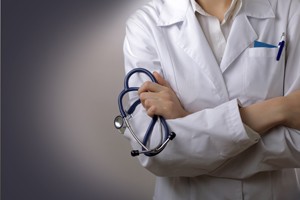 When it comes to temporary doctor jobs in the UK, some specialties are more sought after than others. Below are the ten most wanted.
Oncology
As a specialty, the rise in the number of oncology jobs can be explained simply as a response to the increase in the number of cancer cases. The growing population means that there's been an increase of some 50,000 over the last ten years.
Gastroenterology
More Gastroenterology jobs have been created by the introduction of the Bowel Cancer Screening Programme, which has diagnosed more cancer cases. There's also been a 50% increase in alcohol related admissions, which directly affects Gastroenterology.
Child Psychiatry
An increased awareness of issues children face, such as bullying and physical abuse, has seen the demand for doctors with skills in this area shoot up.
Ophthalmology
The need to create and fill more Ophthalmology jobs is a Europe-wide problem but the UK does particularly badly with just two professionals for every 100,000 of the population (compared to Greece, where there's 14 per 100,000). An ageing population and an increase in diabetes have both contributed to the demand.
Paediatric
The Royal College of Paediatrics and Child Health has already released findings that there's a significant shortage of professionals to fill paediatric jobs in the UK. While the number of doctors in this specialty has declined, the number of jobs has not, which is why there is such a disconnect between the demand and supply.
Haematology
Haematology is not something that a large number of juniors choose as a career pathway, which is why there are too many Haematology jobs and not enough doctors.
Radiology
Given the role that Radiology plays in the diagnosis of disease it's not surprising that it's one specialty where the demand continues to rise. Advances in technology have also created new Radiology jobs and broadened the scope of the skills required.
Dermatology
When you consider the statistic that 54% of the UK population has a skin disease then it's easy to see why there is such a need for doctors to fill dermatological jobs. Eczema is one of the major causes of this increase, as is malignant melanoma and new cases are expected to continue to rise.
Elderly Care
The UK's ageing population means that there's a huge need for those with skills in elderly care. We are all living longer and that means coping with the medical effects of extreme ageing.
Accident & Emergency
The number one most in demand specialty is Accident & Emergency, which probably won't come as much of a surprise. Many junior doctors do their stint in A&E but don't want to return to such a challenging environment and others take their skills overseas. Both of which leave the UK with too many A&E jobs and not enough doctors to fill them.