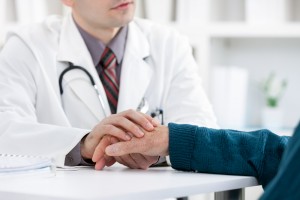 For those who don't have experience of it, life as a locum can seem an unusual choice. However, the reality is that a huge proportion of doctors have chosen this path at some point in their careers, whether to boost earnings, broaden experience or introduce some flexibility into daily routines. The locum life is one that offers an enormous range of opportunities to doctors who decide to try it but there are some common misconceptions that can stop people taking advantage of this way of life – here are the top five.
Myth No. 1: I can't work locum tenens assignments if I have a full-time position or practice
If you want to work as a locum to earn extra cash outside of a full time position or practice then you'll be joining the vast numbers of doctors who already do this! Locum shifts out of your normal hours, or at the weekends, can provide additional income for everything from holidays to one off purchases or debt repayment.
Myth No. 2: Locum tenens work is too unpredictable and demanding
This myth originates from the fact that locums don't have regular working hours but the reality is that being a locum doctor offers increased control and flexibility. Choose your shifts, where you work and how you work, create time for family or other interests and move away from being at the mercy of a full time contract. 
Myth No. 3: Working locum tenens doesn't build a strong CV or credentials
This simply isn't true – working as a locum offers insight into current working practices for those who need to brush up on them, a way of earning money between two positions and continuing to gain demonstrable experience and expertise, as well as the opportunity for ongoing development. In many cases it can be used to expand a CV in a way that a single full time position simply couldn't.
Myth No. 4: Locum tenens can't build relationships with their patients
Without the administrative burden of a full time position, most locums find they are much more available to patients. The job becomes purely about practicing medicine and many find that patients are so impressed that they ask for a doctor by name when they return.
Myth No. 5: Working locum tenens doesn't provide a consistent income
The vast increase in locum contracts in recent years counteracts this misconception. Most locums can find work in their specialty wherever they want to work, from A&E jobs to dermatology jobs. It's usually possible to earn more as a locum thanks to a higher hourly rate and the opportunity to choose shifts. Where skills are specialised or niche there is particularly high demand.