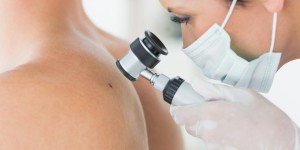 Focused on conditions of the skin, hair, nails and mucous membranes, dermatology includes a broad selection of jobs for doctors looking to locum, from treating serious skin conditions to managing skin cancer. It is one of the most versatile specialties for locum tenens jobs, offering the opportunity to work in locations across the country, helping to diagnose, treat and manage patients who could be affected by in excess of 4,000 diseases.
The advantages of dermatology for locums
The skills of the dermatologist are broad ranging and the in-depth clinical knowledge, combined with the experience and understanding of other specialties that come into contact with dermatology, give a doctor with this skill set plenty of options when it comes to locum dermatology jobs. Whether you're looking to experience numerous different organisations and institutions, or you would prefer a longer locum role in one place, there are locum jobs in dermatology offering both. Dermatology locum work has other advantages too.
Variety – while incumbent dermatology work offers a good spread of experience, it's as a locum that many dermatologists really find themselves exposed to the broadest variety of different patients and diseases. For those looking to gain experience of everything from acne to skin grafts, there is often a much more varied mix of work available working on a locum basis. From clinics and ward work, to A&E Jobs, the work of a dermatology locum can extend right across the hospital.
Rates of pay – locums are generally paid more by the hour than incumbent doctors, and that's no different for dermatology locums. In addition, overtime is paid – rather than expected as part of an incumbent contract – and clocking off on time comes as standard.
Regular work – dermatology jobs are readily available in most medical centres across the country. As a specialty, dermatology has a wide reach and with rates of skin cancer rising and increasing numbers of patients presenting with skin problems, the need to fill dermatology positions is constant. This makes it a fulfilling option as locum work, not just with respect to the breadth of jobs available, but also the regularity with which dermatologist locums are able to maintain work.
An easily transferrable specialty – while medical skills are relatively portable in many specialties, when it comes to dermatology, the knowledge and experience acquired is very suited to the locum lifestyle. New perspectives provided by incoming locums tend to be welcomed by incumbent teams dealing with difficult cases, and working on the more every day aspects of dermatology work is fairly easy to adapt to from one location to the next.
What to expect in the role
Dermatological jobs for locums offer a great opportunity to broaden experience and to try out a different way of life, whether on a short or longer term basis. But what can you expect when you step into the world of locum work?
Flexibility and freedom – if you're looking for more of a work life balance or you have demands on your time that are too difficult to manage alongside a full time, permanent position, working as a locum can introduce a new degree of flexibility into your life. Choose your hours, the location in which you work and the teams that you work with and tailor them to other elements of your life, such as childcare and holidays.
Hit the ground running – working as a locum does require a degree of being able to hit the ground running. Many experienced locums create a starter pack for themselves, which may include a checklist, equipment required and information on how to adapt to certain IT systems. There is always help available wherever you are but be prepared to be proactive in settling yourself in from the first hour.
Being organised – working as a dermatology locum does require much more of an organised approach than being in an incumbent role, not just with respect to the job itself but also your own personal admin and ongoing training. Most locums are responsible for dealing with their own taxes, scheduling work and chasing up bookings and payments, which can be time consuming. Working with an experienced locum recruitment agency can simplify the process.
Expect to be challenged – given the broad selection of skin conditions the British public suffers from, the range of different procedures and interventions that may be required, and the different subspecialties, from photobiology to connective tissue disease, locums working in this area can expect to be challenged daily. This provides a great opportunity for gaining new experience, trying out areas that appeal, or simply deciding whether the dermatology specialty is really for you.
For more information on starting out as a locum, or if you'd like to start applying for dermatology roles today then please don't hesitate to get in touch with a member of the Locum Vision team.